Looking for a job has never been easy, and it is becoming more challenging as the years go on – with many traditional career prospects not taking in new people as much as they used to. We understand the struggle – but we also know many new opportunities are opening up, especially post-2020.
Industrial jobs are recording high growth rates, and you stand a chance to get one of these jobs under your belt and earn a good salary. We have outlined several options, as well as their educational requirements, which can help you start your search.
Maintenance technician
The work of a maintenance technician is repairing various property structures and equipment, like HVAC units in the home when they break down. Among the jobs we list here, this is the most flexible in terms of requirements because it will only need you to get a high school diploma for an entry-level job. More technical technician jobs may need you to get additional education as well as work experience.
The job offers flexibility, but it may need you to work outside of normal working hours like your weekends or at night. Therefore, you will need to remain prepared for them – but the good news is that the job pays well to compensate for your efforts.
Industrial engineer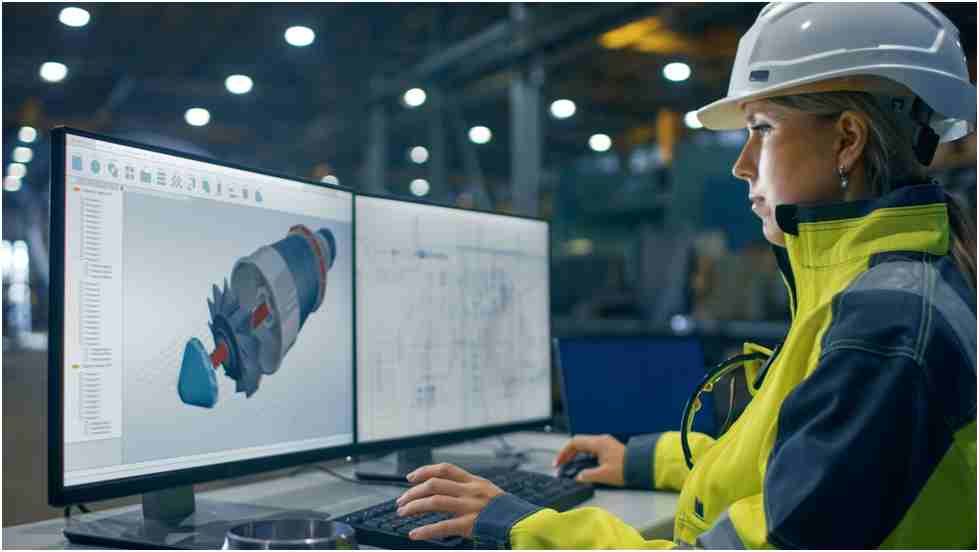 As an industrial engineer, your work is to design production processes and layouts to reduce wastefulness, deal with cases of industrial surplus, and increase productivity through engineering and technological principles. You aimto maximize your employer's efficiency, improve safety, and reduce overall operating costs.
Additionally, you will review processes, schedules, production specifications, and any related information that shows improvement potential. Thanks to the requirements of the job, it will allow you to work in almost any industry – ranging from healthcare, consulting, retail, technology, air travel, manufacturing, and so on.
In terms of education, the minimum you need is a bachelor's degree in industrial engineering and relevant work experience, or any other related field. Your employer will provide on-the-job training, although they will want you to have various soft skills such as critical thinking, troubleshooting, communication, and presentation skills to spot and solve issues as they arise.
Manufacturing engineers
As a manufacturing engineer, your job is primarily to improve and design manufacturing systems through working alongside commercial and industrial designers to reduce costs. This mainly entails redesigning products, troubleshooting issues, giving various improvement suggestions to enhance the product, dealing with quality control, and production equipment.
Additionally, the role involves testing products and methods to see if they fit the standards and writing them or training other employees to implement these processes. This allows you to work in sectors such as environmental regulation, as well as health and safety.
In educational requirements, it is best to get an engineering bachelor's degree, with a postgraduate degree and work experience being a plus. You should also show the ability to handle problem-solving and dealing with computer software.
Field service technicians
A field service technician is indispensable to many companies and businesses, so they can be employed in numerous sectors. If you become one, your job is to troubleshoot issues and inspect equipment on-site, as well as repair and install equipment, test machines, advise customers and employees on the correct use of tools, and implement enhancements to various equipment.
You will travel frequently to different locations to meet with clients and respond to service requests. It is also common to assist customers that experience problems with technical equipment through doing troubleshooting and identifying possible issues. Therefore, building a strong relationship with customers is essential, as well as scoring highly in understanding mechanical subjects.
Quality engineers
The job of a quality engineer involves testing any plans that involve company products, which allows you to spot potential issues and their possible causes.
Most quality engineers have bachelor's degrees, and employers will also look for people with problem-solving skills, listening skills, and creativity.
Business analyst
Business analysts have a lot on their plate; if you apply for this position, you will need to study markets and analyze the profit potential of a business. Due to this, many enterprises will need you to predict market trends and spot potential issues the business owner may be unaware of.
While getting a bachelor's or master's degree is important, real-world experience is essential as well. In conclusion, these are only some of the work opportunities you can get in the industrial sector, and there are many more you can explore.