Las Vegas is known as the Marriage Capital of the World, as it hosts more than 150 weddings per day. In addition to offering world-famous restaurants, casinos, and entertainment, the city is bursting with iconic chapels, breathtaking wedding venues, and quick marriage licenses that allow couples to marry on the same day.
If you and your partner have your heart set on saying "I do" in Sin City, you'll have plenty of beautiful accommodations to choose from. Look back on your big day with a huge smile by learning about the best hotels for a romantic Las Vegas wedding.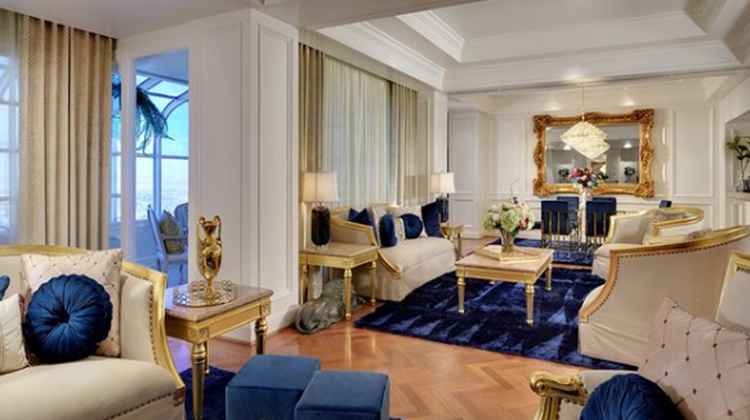 Westgate Las Vegas Resort & Casino
Westgate Las Vegas Resort & Casino has more than 3,000 rooms to choose from to match many guests' needs, including stylish villas and suites for a spacious, luxe stay. Also, you can catch a jaw-dropping show, pamper your body at its soothing spa, or try your luck at the 95,000 square feet casino.
It doesn't matter if you're eloping to Las Vegas with your partner or bringing the whole clan with you; you'll find the perfect suites and villas for your needs at westgateresorts.com. The spacious, stylish rooms provide an elegant interior design complemented by air conditioning and heating, blackout curtains, sophisticated bathrooms, and cozy double beds.
Also, you can book a suite or villa that offers mesmerizing views of Las Vegas, allowing you and your partner to enjoy the buzz and excitement of the resort. Guaranteed, it will make you more excited than ever to exchange vows with your other half.
Curb those pre-wedding jitters with dinner and drinks at one of the resort's exceptional restaurants, such as Edge Steakhouse, Fresco Italiano, or Benihana. Also, you can banish wedding-related stress by treating yourselves to treatments at Serenity Spa.
Source: Instagram, posted on August 4th, 2022, The Cosmopolitan LV's official profile.
The Cosmopolitan of Las Vegas
The 3,027-room Cosmopolitan of Las Vegas is a perfect choice for couples planning to wed in an iconic wedding chapel. It will serve as a romantic spot for saying "I do," as it offers stylish accommodations, world-class entertainment, exceptional dining experiences, and a luxury spa.
The undeniably chic Cosmopolitan of Las Vegas is a top choice when looking for a romantic hotel in Las Vegas. Located in the beating heart of the city, you can unwind in a residential-style studio, bedroom, or suite featuring magnificent views of the iconic skyline.
Enjoy dinner from world-class chefs at the hotel's many restaurants, such as Wicked Spoon, Superfrico, and Overlook Chill. Also, you and your other half can make memories before or after your big day by securing tickets to a sports event, concert, or critically acclaimed show at one of its many venues.
Wynn Las Vegas
Wynn Las Vegas is a wise pick for happy couples eager to say "I do" in the city. Due to the picture-perfect hotel rooms, endless pampering experiences, and unmissable restaurants, you'll breathe a sigh of relief when checking in to this iconic 2,716-room hotel on Las Vegas Boulevard.
Happy couples shouldn't rule out a stay at the iconic Wynn Las Vegas. The luxury hotel will provide you and your partner with a stylish stay, making it perfect for an exciting elopement or a small or large wedding. Choose from a varied selection of rooms and suites designed with style and comfort in mind. For example, you and your other half will never forget relaxing in an Italian marble bath or a night in one of the Wynn Dream beds.
Also, there is no reason for boredom to set in during your stay, as you and your husband- or wife-to-be can enjoy delicious dishes at exceptional restaurants, such as Casa Playa, Cipriani, and Mizumi. If this wasn't enough, prep for your big day at The Salons at Wynn and Encore, The Barbershop at Wynn, or The Spas and Fitness Centers at Wynn and Encore.
If you're planning to elope or hoping for an unforgettable wedding with your friends and family, Las Vegas is an intelligent pick. It provides endless fun, luxury, and relaxation options in the city, ensuring you, your partner, and possible guests look back on the romantic event with a smile.