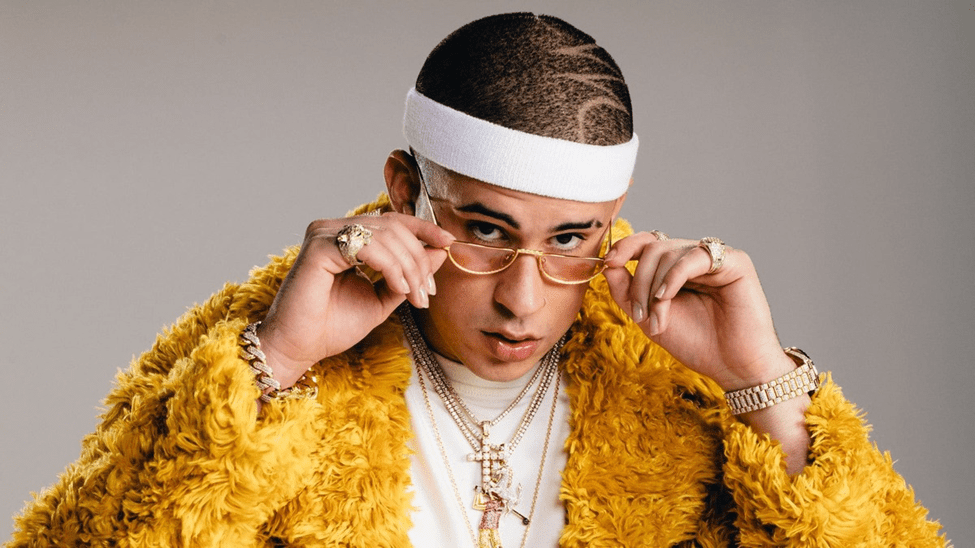 Whether we like it or not, reggaeton music became the most famous music all over the globe. There isn't a genre that's more popular these days, even though many music lovers and critics continuously state that there's no actual value in this genre, both creatively and artistically.Be as it may, many performers became famous thanks to reggaeton and vice versa. It's challenging to pick the best reggaeton song ever, but we will list the top ten reggaeton songs.Let's get into it without further ado.
''Yo Perreo Sola'' – Bad Bunny
One of the reasons Bad Bunny concert tickets are in huge demand by audiences worldwide is that he addresses many societal issues and tries to help people in difficult times. He also does so through his music; the best example is the track "Yo Perreo Sola."Bad Bunny's lyrics address LGBT challenges; for this song, he even dressed like a woman for the music video. Many music critics and fans see the story behind this track as a tribute to a homeless transgender woman, Alexa Negron, who was murdered in Bunny's homeland, Puerto Rico, but also as a sign of support to all victims of such tragic events.If you want to see the Puerto Rican performing this popular track live, now is the perfect time to get Bad Bunny tickets for events since he is about to perform at Coachella 2023.
''Gasolina'' – Daddy Yankee
According to many experts from the music business, "Gasolina" is the first trap and the first mega-popular reggaeton song ever. In essence, it's the beginning of what we know today about this music genre.Daddy Yankee made an explosive hit that brought reggaeton to the rest of the world and made Panama and Puerto Rico much more popular and known destinations. Yankee probably thought he just had a hit song, but it turned out he began an entire music genre.Even people who don't listen to reggaeton know "Gasolina."
''Quiero Bailar'' – Ivy Queen
"Queri Bailer" is the biggest track in reggaeton history by a female performer. Ivy Queen raised her voice and told the collective story of women worldwide who desired to celebrate their bodies and explore their sensuality while empowering themselves on the dance floor.You may think this is entirely normal, but it wasn't back in 2003 when this song came out, so Ivy Queen is undoubtedly an icebreaker regarding this topic. Her message was a game changer, and it continues to break social paradigms.
''Pa' Que Retozen'' – Tego Calderón
You better learn how to buy concert tickets fast if you want to attend a Tego concert since even though not as mainstream as the others, he has his audience and fans who love his tracks.Tego made a perfect equilibrium on his first album, "El Abayarde," which celebrated Afro-Caribbean sounds and addressed the message of social awareness. And one of the best songs on this album is "Pa' Que Retozen," with its guitar patterns found in bachata, making this track one of the first highly acclaimed "bachatón" songs.
''Dile'' – Don Omar
Don Omar was one of reggaeton's biggest music stars even before he became one of the recognizable Fast and Furious Latin actors. And his best or at least most famous song is "Dile," a nod to Mario Puzo's Mafia novel, marking this genre's commercial peak then.With a catchy sample of Colombian salsero Joe Arroyo and produced by Eliel, this track became a massive hit all over the globe, and it remains one of his best songs ever.
"Yo Voy" – Zion y Lennox feat. Daddy Yankee
The Carolina-based duo and their track "Yo Voy" featuring Daddy Yankee brought out the rawest and raunchiest from dance lovers. This track was a massive boost to Zion y Lennox's music career since they scorched the clubs with this trumping song, and it's still one of the most liked tracks from the reggaeton music genre.Of course, having Daddy Yankee on the track undoubtedly gathers many more reggaeton fans, and it's not surprising that this track is still a hit.
''Rakata'' – Wisin & Yandel
This reggaeton masterpiece is a mix of spangling synths, and the chorus "Rakata! Rakata!" emphasizes the timbal sound at the center of the track's dembow loop."Rakata" embraced the essence of this music genre and added a sense of modernity when reggaeton reached a mainstream fever pitch. The producing efforts by Luny Tunes and Nely La Arma Secreta paid off since they did an excellent job, and that's why this song is famous even in 2023.
"Safaera" – Bad Bunny feat. Jowell & Randy and Ñengo Flow
Probably no one can determine when precisely Bad Bunny became a music superstar, but it's fair to say that "Safaera" had a lot to do with this status.Even after huge chart successes such as "Te Boté" and "MIA" with Drake, Bunny didn't have the giant reggaeton star status until this track came along, and this song storms through many epic vocal hooks and beat switches. Bridging reggaeton's present and past along with Jowell & Randy, Bunny became a massive star in the music business.
''Tusa'' – Karol G feat. Nicki Minaj
"Tusa" is a Colombian slang for heartbreak that changes rapidly between acknowledging grief and delighting in self-love.This track was Karol G's defining moment since it helped her establish herself as reggaeton's passionate princess and became famous all across the globe. On the other hand, the track features music superstar Nicki Minaj, which was a perfect fit for this song because she is no stranger to the urban sphere.The combination evidently was a hit, and so was the song.
''Ellos Benia (Dem Bow)'' – Nando Boom
Aside from "Gasolina," this track is also one of the most foundational songs in reggaeton history. In addition, it also represents the reggae en español movement in Panama.With his hooky flow and deep baritone, Nando Bloom made reggaeton producers use the new model for cutting up dancehall riddims into classic dembow loops that became a massive thing for upcoming generations of reggaeton performers. Without Nando Bloom, reggaeton would have been much different these days.There you have it, the top ten reggaeton songs of all time. If you like this music genre, buy concert tickets for these performers since the best way to enjoy these songs is to see these singers perform live!