Anne Celeste Heche was an American star, director, and playwright who lived from May 25, 1969, until August 11, 2022. When she crashed her automobile in her driveway in Los Angeles, she had anoxic brain damage. She passed away at the age of 53. From Another World to The Brave, the outstanding actress had a career spanning more than three decades.
Along with her film work, Heche has acted in the television comedies and dramas Men in Trees (2006–2008), Hung (2009–2011), Save Me (2013), Aftermath (2016), and The Brave (2017). She debuted as a competitor in the 29th season of Dancing with the Stars (2020). She provided the voice of Suyin Beifong in the anime television series The Legend of Korra (2014).
Continue to read to know more about Anne Heche's movie list and her role in that movies.
About Anne Heche Life
Heche, who was born on May 25, 1969, in Aurora, Ohio, was brought up in a traditional Christian environment by a Baptist choir director and a housewife. When Heche was just 12 years old, her father passed away from AIDS, putting the family in dire financial straits.
Heche began her acting career in a dinner theater in New Jersey in order to support her family. Later, the family relocated to the Chicago region.
Heche was hurt badly in an automobile accident on August 5, 2022. Heche's family announced that she was probably not going to make it after sustaining serious anoxic brain damage and would be taken off life support a week later, on August 12. Later that day, Heche passed away.
Movies and Shows Of Her Career
Following are the various shows and movies Heche performed in her career journey.
1. Another World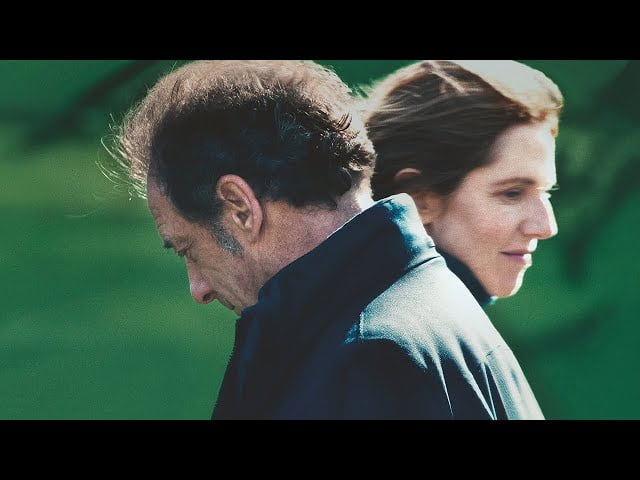 Heche received her first significant break when a talent scout noticed her in a school play while she was still in high school. She relocated to New York City after receiving her degree to work on the daytime drama Another World. She portrayed the extremely different twins Marley and Vicky Hudson on the program; one was kind and compassionate, while the other was a little wicked and rough around the edges.
Heche received a Daytime Emmy in 1991 for her contribution to the program. The two were born to different parents, were adopted by different families, and resided in various locations until Vicky found out that her twin, a heiress, was living in Bay City.
Vicky was once involved in a vehicle accident that left her in a coma for a few months, which is a startling parallel to Heche's own life. For her work on the show's last season, which featured Marley's rape, Heche was awarded the Outstanding Younger Actress in a Drama Emmy.
2. Movie Debut
Heche made her feature film debut in 1993's An Ambush of Ghosts, which brought her to the big screen. She began a brief off-camera romance with Steve Martin the following year after they collaborated on the movie A Simple Twist of Fate, in which Heche had an uncredited cameo.
Heche then landed a role as the wife of an undercover FBI agent (Johnny Depp) whose marriage is damaged by her husband's employment in the 1997 film Donnie Brasco. She received praise for her role in the movie from both the public and the critics.
3. If These Walls Could Talk
Cher seemed to represent half of the female power list in the 1990s Hollywood. Demetri Moore Heche holds her own as a college student who is impregnated by her professor (Craig T. Nelson), who is in If These Walls Could Talk, HBO's spectacular, sweeping investigation of abortion rights. Jada Pinkett Smith! — United for the film, but Heche holds her own.
She finds herself involved in a terrible shooting at a nearby clinic as a result of her decision not to retain the baby. The television film received several Emmy and Golden Globe nominations.
4. Psycho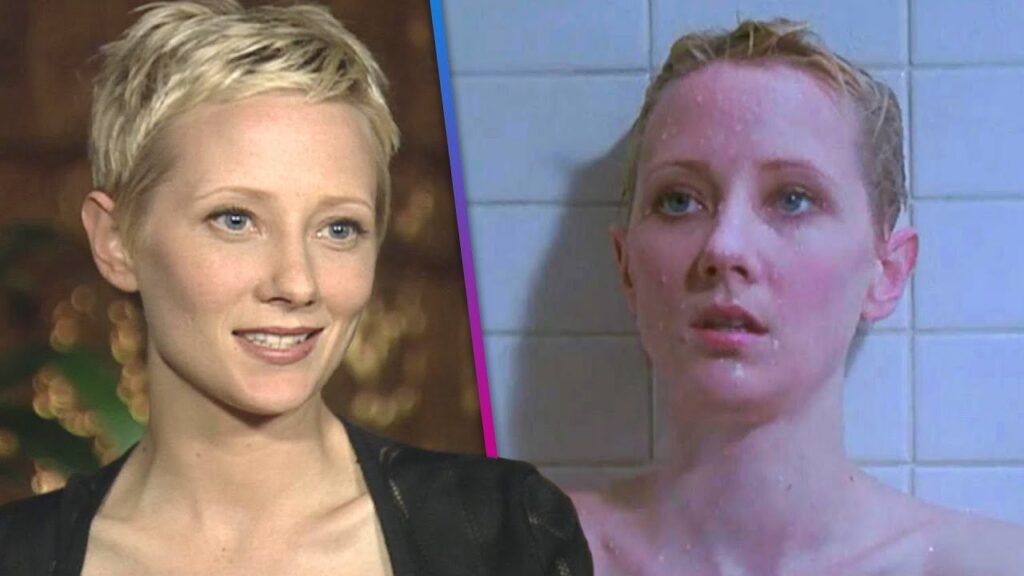 Heche's career flourished despite some rumors to the contrary; she co-starred with Vince Vaughn in Return to Paradise, and the two again collaborated on Gus Van Zant's adaptation of Alfred Hitchcock's Psycho. However, not long after Heche and DeGeneres broke up in 2000, Heche experienced emotional upheaval and was briefly hospitalized after being discovered lost near Fresno, California.
5. Volcano
With the actress working on a number of high-profile films (and coming public with her relationship with Ellen DeGeneres), 1997 could have been named the year of Anne Heche.
Volcano, a high-budget disaster movie that came out after Donnie Brasco and enjoyed a Deep Impact/Armageddon rivalry with Dante's Peak, a recently released picture, was the next big thing.
Heche plays Dr. Amy Barnes, a seismologist who works with Tommy Lee Jones's character, the chief of emergency services in Los Angeles, to defend the city from a volcanic threat that threatens to erupt from the La Brea Tar Pits.
6. Wag The Dog
Political comedy Wag the Dog was frighteningly prescient when it debuted in theaters in December 1997, only one month before the Bill Clinton-Monica Lewinsky controversy came to light.
Heche acts as a presidential adviser who hires a spin doctor (played by Robert De Niro) to create a phony war as a diversion from an Oval Office sex scandal, impressively grasping the quick rhythm of a David Mamet-Hilary Henkin script. Life may sometimes be seen as a living painting.
7. Ally McBeal
Heche debuted as Melanie West, a young lady with Tourette syndrome who is charged with killing her lover, in season 4 of Fox's legal comedy Ally McBeal. A multi-episode plot was started when Calista Flockhart's John Cage and Peter MacNicol's eponymous lawyer joined forces to defend the character.
8. Everwood
Heche joined the WB drama Everwood for a melancholy arc as Amanda, a caring and astute woman who enlisted Dr. Andy Brown (Treat Williams) to assist her disabled husband. Following a rocky first encounter, Andy and Amanda's friendship eventually turns into a forbidden love.
9. Hung
Heche's Jessica on Hung may have been written off as unlikable. The actress had her job cut out for her as the ex-wife of the main character, Ray Drecker (Thomas Jane), who struggled to connect with her children.
Heche played Ronnie Haxon (Eddie Jemison), a lady who detested both her ex-husband and her present spouse in quite the proper amount of nasty fashion. It was entertaining to see Jessica duel with Jane's Ray despite the fact that she frequently walked all over Ronnie and tried too hard with her children. They worked together to keep the dynamic engaging.
10. Donnie Brasco
Heche played Maggie, the wife of Johnny Depp's agent Joe Pistone, in this crime drama, which was largely inspired by the actual account of an FBI agent who infiltrated a New York City criminal family in the 1970s. In addition, Al Pacino starred.
10. I Know What You Did Last Summer
Heche co-starred with Jennifer Love Hewitt, Sarah Michelle Gellar, and Muse Watson in an early horror thriller from Venom director Jim Gillespie. It had a terrific premise—young people murder someone in a vehicle accident—and was based on Lois Duncan's novel of the same name.
A few months later, someone begins following them and sending them letters with no names that claim to know what they did during the summer. Things swiftly get out of hand.
King Von Autopsy – You Need To Know Everything.
Who Was Notti Osama? Killer of 14 Years Old Rapper.
Who is behind the Angelicatlol leaks? Know Everything.
Conclusion
Anne Heche had a lasting impression on the entertainment industry as an accomplished actress, director, and playwright. Her three-decade-long career allowed her to play a variety of parts in both cinema and television, showcasing her versatility.