Are you facing an issue with Instagram account suspension? Don't worry; It's a common problem that many content creators encounter. It mostly arises due to violating community guidelines or posting inappropriate content.
However, the process of reactivating your account is difficult, but fortunately, different support forms are available by which you can appeal to Instagram for your account suspension.
In this article, we will explore different solutions for reactivating your Instagram account, so you can continue to share your content with your followers.
Disabled Instagram Account:
How do you know if your account is disabled? When someone logs into their account, a notification appears 'that your account has been suspended.' After getting that notification, you can't post any content on the app until Instagram reactivates your account, leading to a reduction in your followers. 
Suppose you believe that your account was disabled by mistake. In that case, you can appeal to Instagram to review the decision by signing into the app, entering your username and password, and following the instructions on the screen. If your account has been hacked, you can ensure its security by visiting the webpage on either your desktop or webpage.
How to Check Your Instagram Account Status: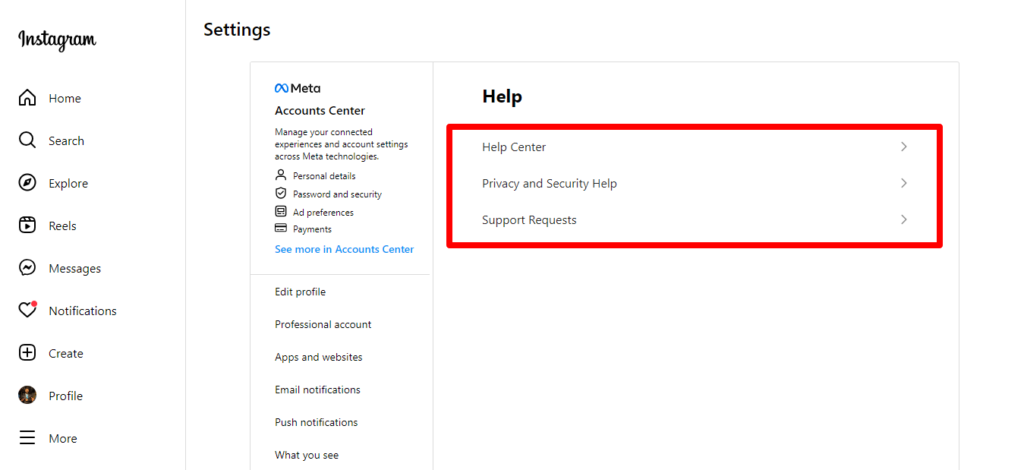 To check your Instagram account status,
Go to your Instagram profile and click on settings.
Then, click on help and open up account status.
By following these steps, you can find out if you've violated the terms and conditions of Instagram and what you can do to solve this issue.
Cybercriminals may hack your Instagram, that's why it is disabled, so it is crucial to stay alert for phishing scams where hackers pose as Instagram support and use the threat of an impending ban to deceive the user.
To confirm the validity of messages, follow these steps.
It will help you to identify any suspicious emails. To protect yourself from scams, be aware of unsolicited emails and messages, avoid clicking on suspicious links, verify the authenticity of websites before entering sensitive data, use strong and unique passwords, etc.
What are the Reasons for Suspending/Banning or Disabling an Account by Instagram?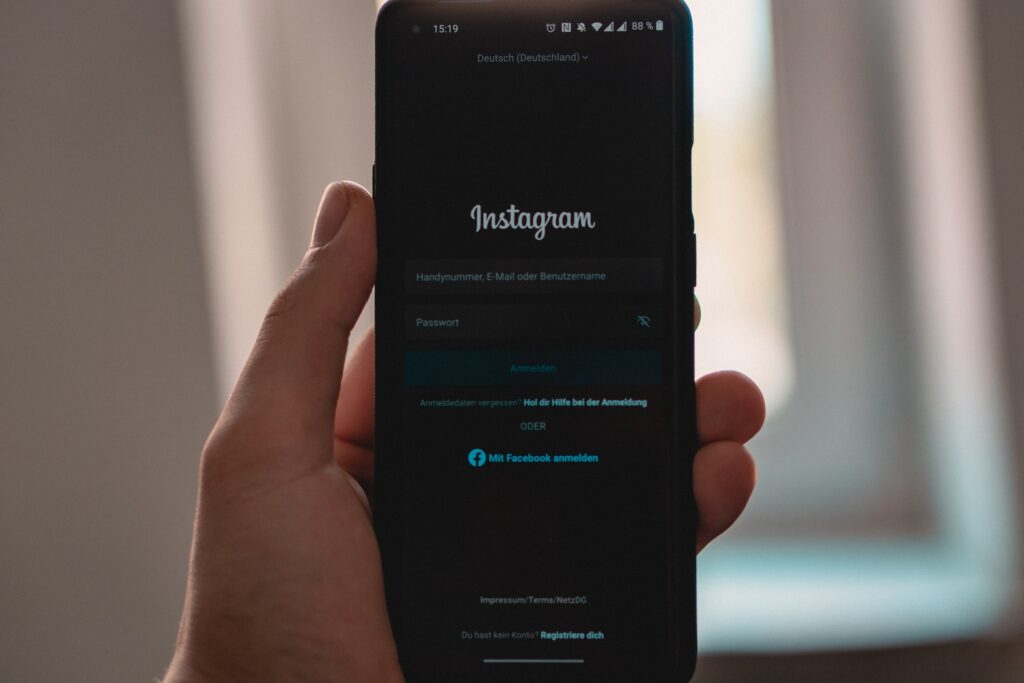 Instagram accounts are typically deactivated when the account holder violates the community guidelines. Instagram sets these guidelines to ensure the safety of all users. Nevertheless, other factors can result in account suspension.
Unusual Activity:
If Instagram detects any suspicious activity on your account, it can disable or suspend it. For instance, if you excessively follow or unfollow users, leave excessive likes and comments, etc. It is imperative to avoid such activities to prevent negative effects on your account's accessibility and follower engagement.
Use of Multiple Devices:
Instagram is best accessed via smart devices for sharing content. However, logging in from multiple devices or IP addresses raises the suspicion of account hacking, resulting in a sudden block of your account without warning. Therefore, avoiding such activities is necessary to prevent any negative consequences on your account.
Multiple Complaints:
Instagram has a feature allowing users to report any offensive or inappropriate post. Account blocking is not typically the outcome of a single complaint. Instead, it is often the result of multiple complaints by the followers. So it is crucial to be sensitive and appropriate with the content you share.
How to Recover My Instagram?
Today, Instagram warned its users that they are close to being blocked, reducing the possibility of an account being blocked by mistake and allowing the users to adjust their behaviors. The users ' further violation of community guidelines resulted in permanently deleting their accounts without warning.
You provide the wrong login information if you cannot log in to your account without any notification. To resolve this issue, it's best not to use Instagram for some time to avoid repeating the same mistake. Another option is to follow the instructions to ask Instagram if there was a mistake.
If you believe there could be a mistake, you can appeal to get unbanned from Instagram by completing the steps described below;
When you receive the Instagram account suspension notification, select "Read more."
Inform Instagram that your account was suspended by mistake.
Indicate that you own a business Instagram account.
Fill out the form with your real name, Instagram username, and email id
Submit any appropriate confirmation documents that confirm your relationship with the business
How
What can You do to Secure Your Account From Getting Suspended?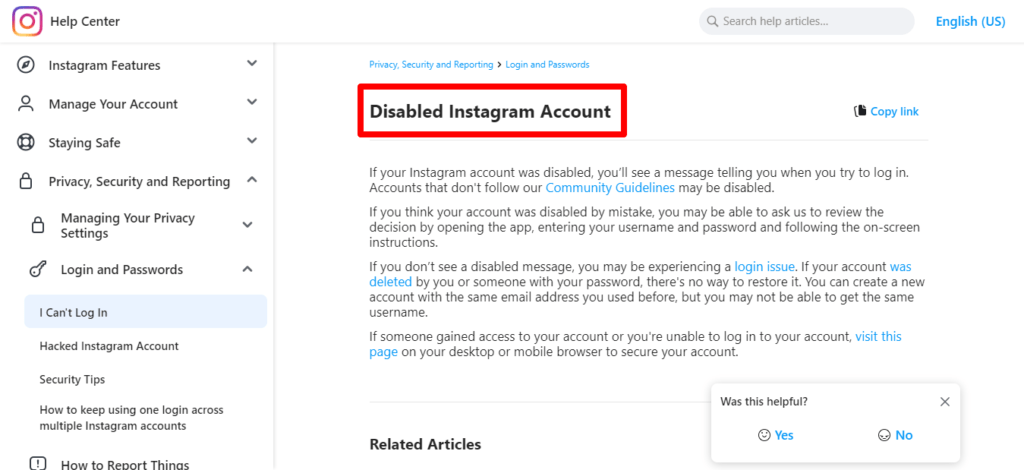 Here are the following ways by which you can secure your account from getting suspended.
Connect your Social Media Accounts:
If you want to prevent yourself from getting suspended, avoid spamming. One way to do this is by linking your other social media accounts, such as Facebook and LinkedIn. Linking your accounts can add legitimacy to your Instagram profile.
Prioritizing Safety on Social Media:
When using social media, it's important to prioritize safety to prevent the need to create a new account. To achieve this, follow the community guidelines since the accounts that violate the terms and conditions, Instagram deactivate that account permanently. These guidelines include the following.
Follow the law
Ensure your photos are appropriate for a diverse audience and encourage meaningful interactions.
Only share photos and videos you have the right to post. It's best to use the contents you have taken or created yourself.
Be cautious when posting about current events or news.
Conclusion:
Instagram is a popular social media platform where you can share your videos, pictures and connect with your followers. Sometimes Instagram suspends your account. It may be due to various reasons, such as violating the community guidelines, using bots or paying for followers, glitching Instagram's Algorithm, and posting inappropriate content.
Therefore, it's important to be careful about your shared content and follow Instagram's community guidelines. You may resolve this issue by taking a break from Instagram, contacting the Instagram support team, and following all the terms and conditions on Instagram.
Frequently asked questions
How Long Do Instagram Accounts Get Suspended For?
Generally, an Instagram account suspension lasts for a period of 24 to 48 hours.
What does a Disabled Instagram Account Look Like?
If you think your account has been suspended, you can verify it by logging out of your account from all devices and searching for it using a different browser. If search results show your account, it is temporarily suspended, and you can appeal to Instagram to get it back. However, if the account does not appear on search, it has been deleted permanently, and there is no solution to recover it.